Cradle drop kits are designed to use the factory geometry upper control arms. Most cradle drop kits are 4" or more.
The JBA lifted upper control arms are designed for a spring lift or leveling kit. If your vehicle has a cradle drop lift, cross-member drop, or drop bracket lift kit. It was designed to work with the factory geometry arms.
Some kits have a 4" cradle drop bracket and a 2" spring lift = 6" lift kit this configuration needs the JBA lifted arms.

How to tell what JBA upper control arms are needed?
You need to know the factory ride height, the center of the wheel to the fender flare [Example 22"]
You need to measure the cradle drop offset, center of the bolt head to the center of the bolt head [Example 5"]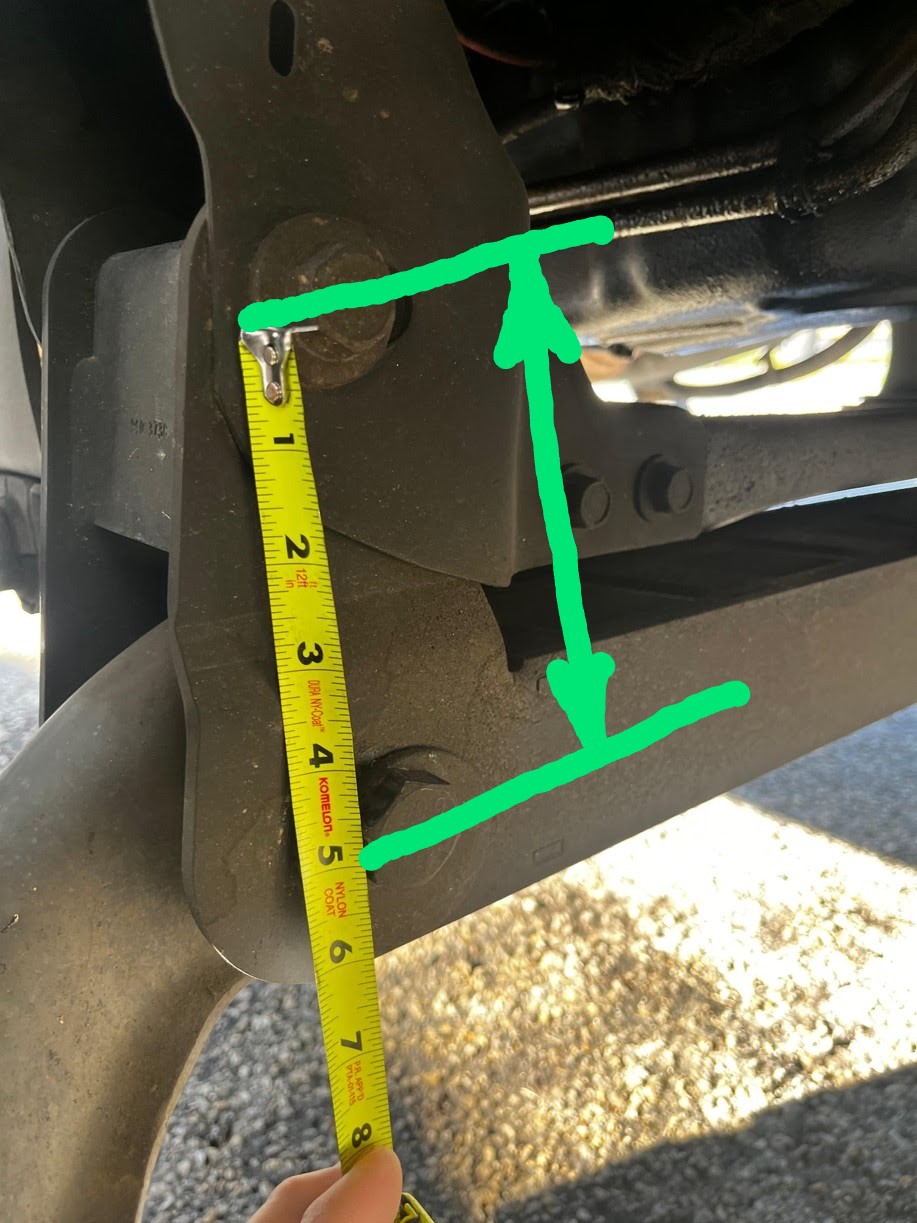 You need to measure the center of the wheel to the underside of the fender flare [Example 30"]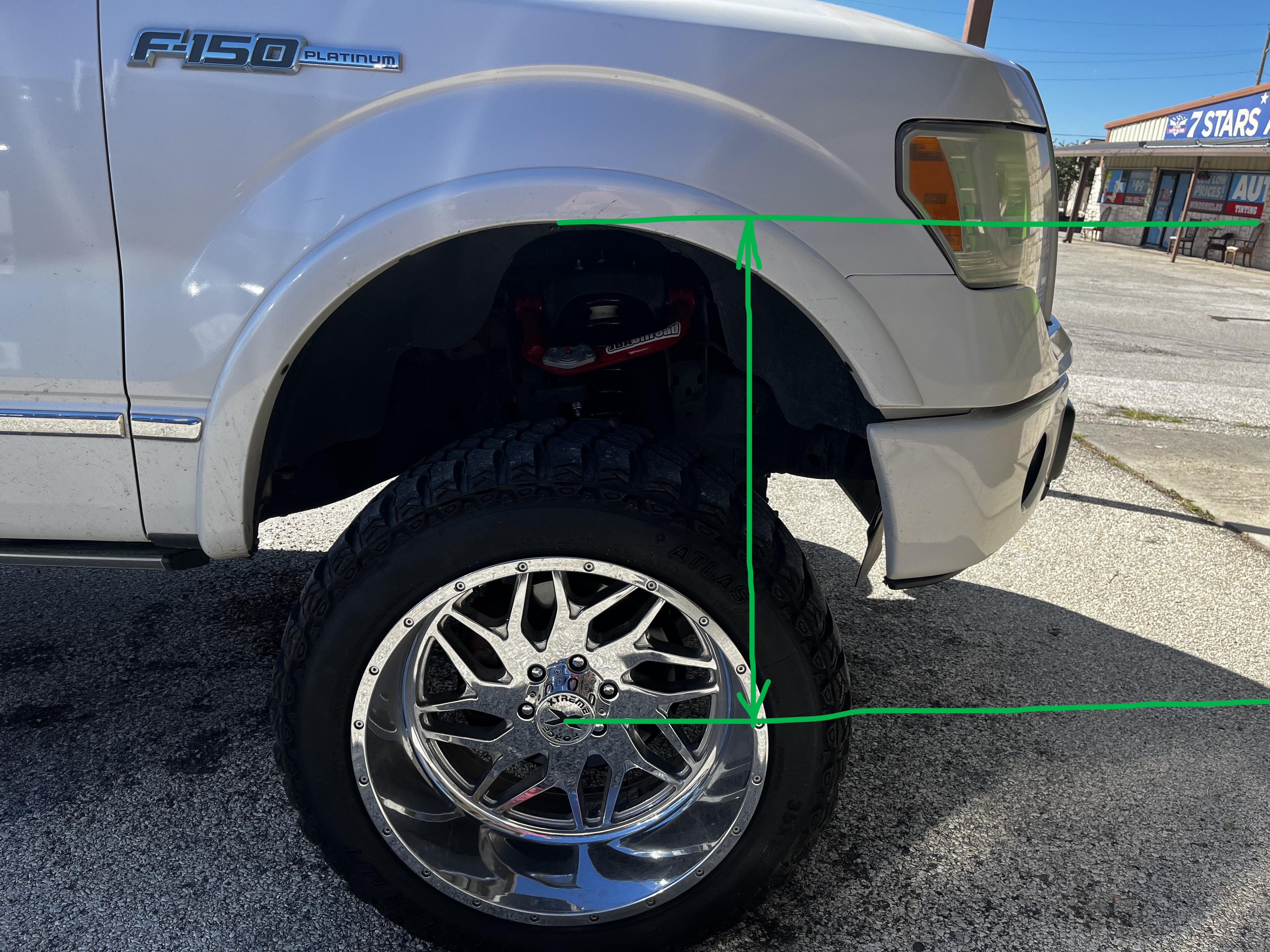 Factory ride height 22" center of wheel to fender
2.0" leveling kit = 24" center of wheel to fender, 24 - 22 = 2
4.0" cradle drop = 26" center of wheel to fender, 26 - 22 = 4
5.0" cradle drop = 27" center of wheel to fender, 27 - 22 = 5
6.0" cradle drop = 28" center of wheel to fender, 28 - 22 = 6
Cradle drop and spring lift combined need the JBA-Lifted arms
4.0" cradle drop 2.0 spring lift = 28" center of wheel to fender, 28 - 22 = 6 - 4 = 2
6.0" cradle drop 2.0 spring lift = 30" center of wheel to fender, 30 - 22 = 8 - 6 = 2
The formula for calculating spring lift or leveling kit lift height.
(measurement from the center of wheel to fender) - (Factory ride height) = (lift kit height)
The formula for calculating cradle drop kit lift height.
(measurement from the center of wheel to fender) - (Factory ride height) - (cradle drop offset) = 0 use JBA Stock geometry arms
The formula for calculating cradle drop plus spring lift height.
(measurement from the center of wheel to fender) - (Factory ride height) - (cradle drop offset) = (a number greater than 0) like 2 use JBA Lifted control arms